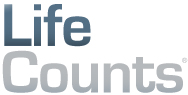 Chico, CA (PRWEB) June 27, 2013
LifeCounts has been selected to compete among 50 finalist companies from throughout California vying for a GLOBIE award as the 2013 Most Innovative New Product in non-metro California. A GLOBIE Award will be presented in each of five industry categories, including Food and Ag, Web and Information Technology, Cleantech, Manufacturing, and Healthcare. Presented by Innovate North State, the Innovation Challenge is scheduled from 8:00 a.m. to 5:30 p.m. on June 27 at the Sierra Nevada Brewing Company's prestigious "Big Room" auditorium in Chico CA.
The Sierra Nevada Innovation Challenge is the only statewide Most Innovative Product Competition focused principally on California businesses located outside of San Francisco, Silicon Valley, Los Angeles and San Diego. Each finalist is charged with demonstrating in a 6-minute presentation format on how their new product will change the world, an industry, people's lives or the environment in a positive, meaningful way. Over 70 industry experts from throughout California will be on-site serving as judges including CEOs, media representatives, angel investors, venture capitalists, university and government officials and corporate executives.
According to Innovate North State Managing Director Jon Gregory, who serves as the Executive Producer of the event, "the Sierra Nevada Innovation Challenge represents a once-a-year hotbed of the best innovation occurring in emerging markets of California." He continued, "We were impressed with LifeCounts' game-changing innovation and are honored to have the company compete as one of the finalists based on their solution to help consumers optimize their financial lives for better spending and savings management."
"The Sierra Nevada Innovation Challenge is an exciting opportunity to showcase the most innovative technologies and companies being cultivated in Northern California, and we are pleased to be selected alongside a talented field of entrepreneurs," said Nicholas Howell, CEO and founder of HowellCorp, the organization which provides LifeCounts.
ABOUT LIFECOUNTS

LifeCounts, provided by HowellCorp, is a subscription-based online personal finance service enabling users to optimize their financial lives. Users can securely link their financial accounts from varying institutions to the LifeCounts platform and receive spending insights, customizable alerting and notifications and goal management tools. It leverages thoughtful information organization, predictive content generation and a strong analytical engine to provide users with meaningful insights about their financial lives. LifeCounts employs bank-level security and is dedicated to responsible data management. LifeCounts does not distribute any data to marketers or third parties and does not have any advertisements. For more information about LifeCounts, visit http://www.lifecounts.com.
ABOUT INNOVATE NORTH STATE

Innovate North State (http://www.innovate-northstate.com) – a public/private partnership driven by CEOs of leading California North State businesses – was established in early 2012. Innovate North State's goal is to assist the region's most innovative companies who have the largest growth potential garner a larger share of their national and global markets resulting in a more vibrant regional economy. It focuses on 5 key industry sectors: Sustainable Agriculture and Food; Manufacturing and Consumer Products; Cleantech and Environmental; Web, Mobile, and IT; and Healthcare and Medical Technology. With the mantra of "connecting to compete," Innovate North State's strategy involves helping innovative companies connect with each other and also to vital resources located outside the region, making the North State the most economically competitive non-metropolitan region in the U.S. by 2017.
http://chiefimplementor.com/wp-content/uploads/2015/11/logo1.png
0
0
Robert Goodman
http://chiefimplementor.com/wp-content/uploads/2015/11/logo1.png
Robert Goodman
2014-03-14 10:07:16
2015-12-30 10:45:42
LifeCounts Selected as A Finalist Presenter at 2nd Annual Statewide Sierra Nevada Innovation Challenge