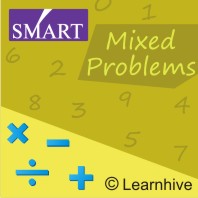 (PRWEB) May 29, 2013
The school experience is essential to a child's educational development. Students must be able to have structured conversations with their peers and teachers in a collaborative environment, in order to gain an in-depth understanding of any subject. At the same time, the teacher has the challenge to cover the prescribed syllabus topics within a particular year. So in the process, it is not practically possible where the individual learning needs, especially remedial or advanced, can be met by the overall classroom experience.
Princeton-based LearnHive manages to do exactly what the classroom experience cannot: through their flagship "Personal Concept Tutor", it provides an individualized learning experience that is personally catered to students. It uses an adaptive learning approach to pinpoint students' strengths and weaknesses, creates specialized, curriculum based, learning activities that are structured for each student's needs, which can be done outside the school. And just like a private tutor, the more a student uses the Personal Concept Tutor, the better it gets in guiding them in overcoming their weaknesses, boosting their strengths, and doing better in school.
This promise is exactly what the Angel investors in the U.S. and India have bought into and invested in. Learnhive raised $ 400,000 in seed round from an eclectic group of Angel investors that span education, Wall Street and retail expertise. "Alongside adding improved app features, this infusion of funds will help us to provide unlimited worksheets, games and tests covering the entire U.S. Common core state standards for Mathematics and English. And tapping into the advisory experience of our Angels will be invaluable." commented Shiv Shankar, Founder and CEO, Learnhive.
Students are used to the interactive, fast-paced interface of smartphones, tablets and laptops. The Personal Concept Tutor takes advantage of such technologies by providing a very intuitive, engaging, learning experience that is available across any Apple, Android or Windows 8 based tablet or smartphone of their choice. The students can seamlessly move from learning on their iPad while traveling, to learning on their laptop/PC when at home.
While the Personal Content Tutor succeeds in creating an individualized experience, it does not neglect to create a community of learners who can collaborate to optimize the educational experience, perhaps calling forth the "hive" mindset implied in the company's name – students are able to submit questions in order to bolster their understanding of the material and are able to enter quiz, writing and drawing contests with other students from around the world, allowing educators and users to combine the cooperative element of classroom learning, with the global scale of the Internet.
Learnhive also provides Smart Learning Math Cards, which are available as standalone Apps for Mathematics covering Grade 7 through Grade 10, and can be downloaded from the Apple and Google App stores. These cards condense the entire Math syllabi for a particular school grade to just 80 Smart Learning Cards. Each smart learning card in the App provides quick visual summary of a concept with beautiful illustrations and examples, and helps students to revise important Mathematics properties and formulae. The App also provides practice and challenging exercises within the app to test mastery of that topic.
Visit http://www.learnhive.com to find out more about how Learnhive is helping students do better in school.
Find More Angel Investors Press Releases
http://chiefimplementor.com/wp-content/uploads/2015/11/logo1.png
0
0
Robert Goodman
http://chiefimplementor.com/wp-content/uploads/2015/11/logo1.png
Robert Goodman
2014-04-27 22:07:24
2014-04-27 22:07:24
Learnhive, an Adaptive K-12 Learning Solutions Provider, raises $400K from Angel investors